Anchovy Fest!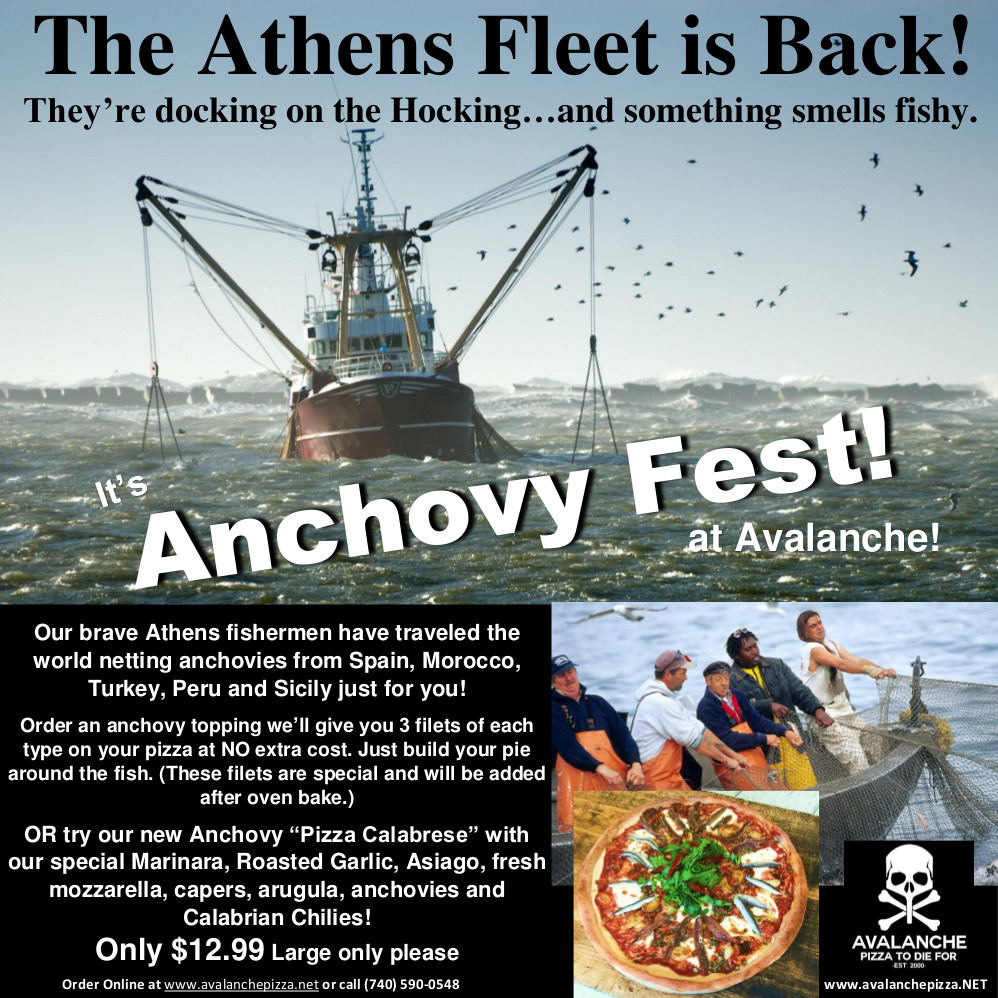 The Athens Fleet is Back!
They're docking on the Hocking…and something smells fishy.
It's Anchovy Fest at Avalanche!
Our brave Athens fishermen have traveled the
world netting anchovies from Spain, Morocco,
Turkey, Peru and Sicily just for you!
Order an anchovy topping we'll give you 3 filets of each
type on your pizza at NO extra cost. Just build your pie
around the fish. (These filets are special and will be added
after oven bake.)
OR try our new Anchovy "Pizza Calabrese" with
our special Marinara, Roasted Garlic, Asiago, fresh
mozzarella, capers, arugula, anchovies and
Calabrian Chilies!
Only $12.99 – Large only please
Order Online at http://avalanchepizza.net or call (740) 590-0548!